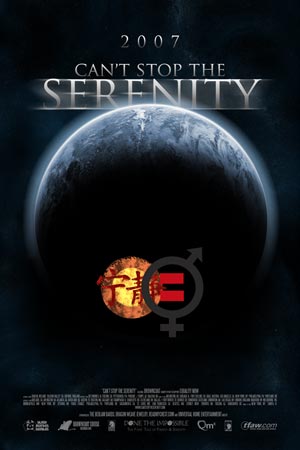 I can't attend, but there's a charity screening of Joss Whedon's movie Serenity, sequel to the beloved TV show Firefly, all around the world this weekend, Whedon's birthday. Money is being raised for Equality Now, his favorite charity.

Details are here.

Previous gushing by ToT about Firefly is here.

Be a big damn hero and participate at the Arlington Cinema and Drafthouse this weekend.